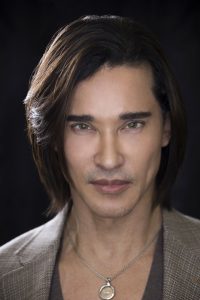 Dr. Shino Bay Aguilera is a multi-award winning, world renowned, cosmetic dermatologist, dermatologic surgeon, cosmetic laser expert, and is board certified with a fellowship in dermatology from the American College of Osteopathic Dermatology. He is one of the top requested speakers for non-invasive Cosmetic Dermatology, lecturing internationally at the world's biggest conferences and gatherings of Aesthetics Masters. For the past decade he has developed ground breaking signature techniques in his multi-award winning aesthetic medical practice in Fort Lauderdale, Florida
He has over 17 years of advanced training in lasers and aesthetic medicine, and is a clinical researcher and published author of medical literature. He is the former Chief Medical Director of the Dermatology Residency program at NOVA University, and Assistant Professor of Dermatology for Lake Erie College of Osteopathic Medicine, and Universidad del Rosario in Bogota, Colombia.
Dr. Shino Bay Aguilera is a top requested international physician trainer and keynote speaker for Cynosure lasers, Allergan, Galderma, MERZ, Evolus, Solta, BTL, Dermira, SkinCeuticals, and Loreal. He is one of the top injectors of facial Sculptra in the United States and is credited with establishing this product as a baseline treatment for bone loss prevention by developing a technique that he has subsequently taught to injectors all over the world.