Location & Hotel Accommodations
SIGNIA BY HILTON ORLANDO BONNET CREEK
14100 Bonnet Creek Resort Lane
Orlando, FL 32821
(404)-597-3600
DISCOUNTED GROUP RATE
Starting at $285  (subject to availability)
BOOKING DEADLINE
Wednesday, December 6th, 2023
Book Now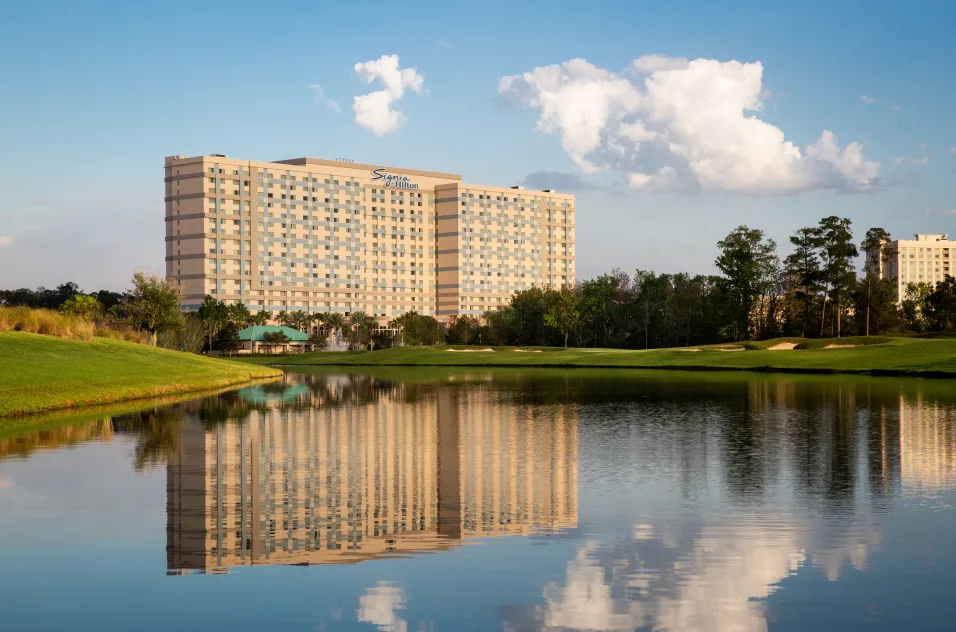 Hilton Orlando Bonnet Creek is now Signia by Hilton Orlando Bonnet Creek, a newly renovated resort offering an elevated experience for your stay in Orlando. We are an Official Walt Disney World Hotel, welcoming guests into a blend of inspired hospitality, and exceptional amenities. From a brand new lobby to elevated guest rooms, signature dining and innovative meetings, guests can enjoy memorable family or business experiences and best-in-class travel in iconic Orlando.
FRAUD WARNING!
Several companies unaffiliated with ODAC or the Signia by Hilton Orlando Bonnet Creek, have been posing as the official housing provider for the upcoming ODAC 2024 meeting. These companies may contact you directly to offer housing for the meeting via phone or through websites designed to deceive attendees and exhibitors.
Do not give your credit card information or make any reservations via phone or website, other than through the information provided in the link below from our official housing provider the Signia by Hilton Orlando Bonnet Creek.
If you receive a phone call or e-mail from any company claiming to be an ODAC housing provider, please contact us immediately at [email protected].