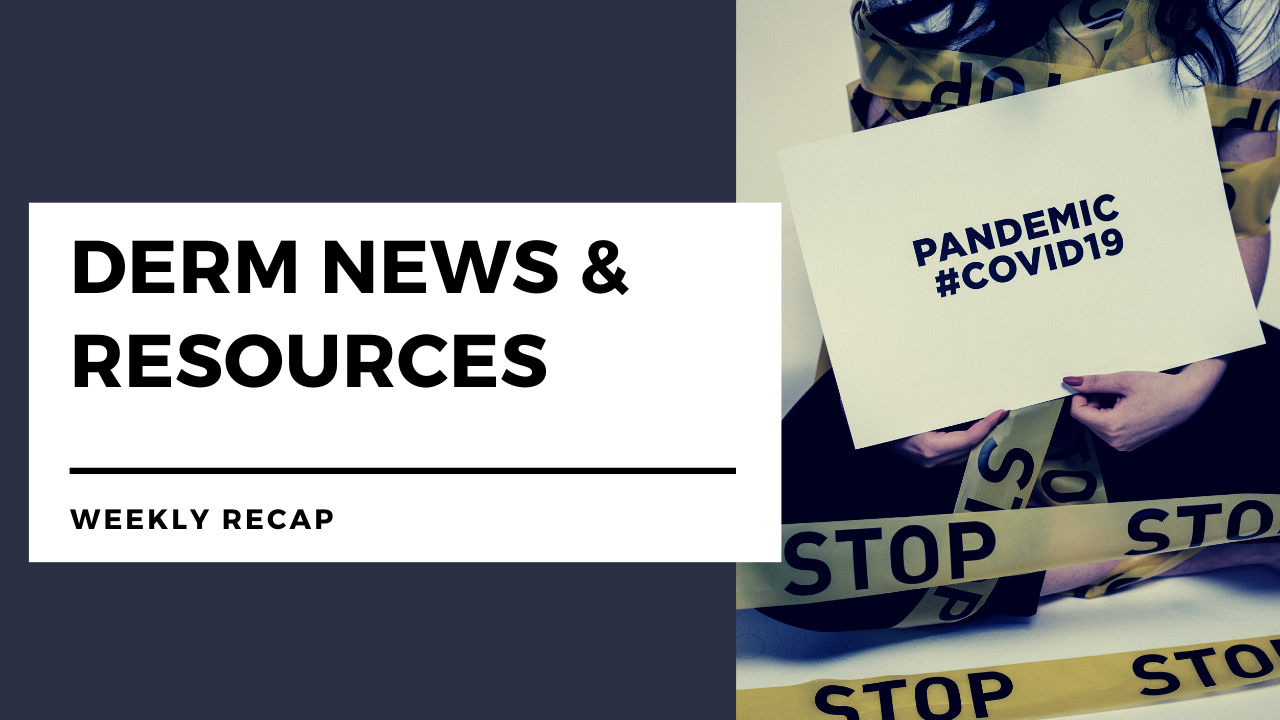 Source: Next Steps in Derm
Each week, Next Steps in Derm will be compiling the top news and updates surrounding COVID-19 to keep you up-to-date and informed.
Learn what information can be shared about individuals who have contracted COVID-19, those suspected of exposure to the 2019 Novel Coronavirus, and those with whom information can be shared.
For any questions you have related to the response to HIPAA compliance during coronavirus crisis call (800) 231-4096.
The JDD CME library is now updated to accommodate a growing demand for online CME resources. We expect this demand to grow in light of the cancellation of some medical meetings due to the global COVID-19 situation. Access the CME library here.
The American Academy of Dermatology strongly recommends that patients should not stop biologic therapy without consulting their physicians. Read their interim recommendations here.
AAD Coronavirus Resources
Managing your practice through the COVID-19 outbreak
American Medical Association (AMA) COVID-19
Resource Center for Physicians
AMA Physician's Guide to COVID-19
Prepare your practice
Address patient concerns
Answer your most pressing questions
COVID-19: Frequently asked questions
Patient-physician relationship questions
Clinical questions
Practice management questions
Ethical Questions