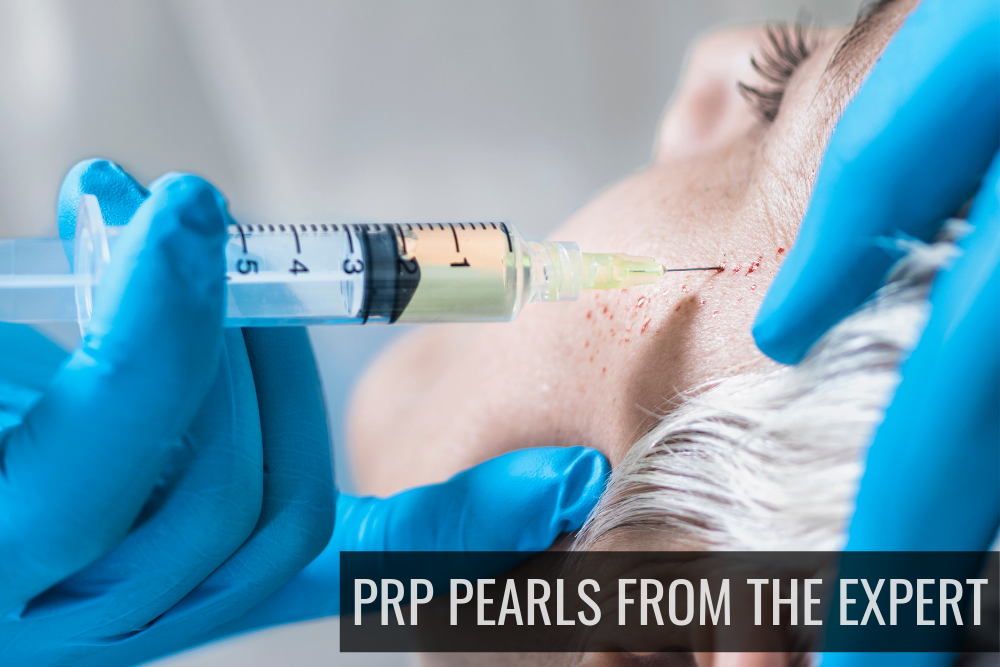 Source: Next Steps in Derm
Dr. Deirdre Hooper, an expert aesthetic and medical dermatologist, discussed the emerging use of Platelet-rich Plasma in the treatment of alopecia and skin rejuvenation at the 16th Annual ODAC Dermatology, Aesthetics and Surgical Conference. Dr. Nikhil Shyam shares his takeaways and pearls from this lecture.
Platelet-rich plasma (PRP) is rapidly gaining popularity amongst dermatologists for its potential use in treating hair loss, acne scarring and facial rejuvenation. However, there is significant variability in the processing of PRP and there are currently no established treatment protocols.
Evidence for PRP in Treating Hair Loss and Skin Rejuvenation
The literature review for the use of PRP in androgenetic alopecia shows significant benefit without any serious complications. However, the data also reveals wide ranging processing systems for PRP and treatment protocols.
PRP may be used topically or intradermally in combination with fractional ablative laser resurfacing to enhance skin rejuvenation and acne scarring with faster recovery between treatments.
PRP has also been shown to improve the cosmetic outcome of striae with high patient satisfaction.
Practical Tips for Using PRP in Hair Loss:
Use about 5 – 7 ml PRP
Inject intradermally or in the deep subcutaneous tissue
Inject 0.3 to 0.5 cc per area using a 27- or 30-gauge needle
Typically perform 3-4 treatment sessions every 4-6 weeks
Maintenance treatments every 6 to 9 months
Practical Tips for Using PRP in Skin Rejuvenation:
Apply topical numbing medication to the target areas.
Inject PRP using a 1 cc syringe and a 25 or 27 gauge, 1.5" cannula.
Utilize a fanning technique to inject in the problem area.
Alternatively, use a 30-31-gauge needle and inject intradermal blebs.
Perform 3-4 treatment sessions in 4-6 week intervals.
Maintenance treatments every 6 to 9 months.
Patient Instructions After Treatment:
May experience some burning or stinging 5-15 minutes post procedure.
May result in potential "bleeding" appearance and recommend patients bring hats.
Avoid strenuous exercise for about 24 hours post procedure.
Overall, PRP is increasingly being utilized for hair loss, scarring and facial rejuvenation. Currently, PRP appears to be safe with no long-term side effects noted. It may be used synergistically with existing treatment options with added benefit. Further research is required to establish the optimal PRP processing technique and to establish standardized treatment protocols.