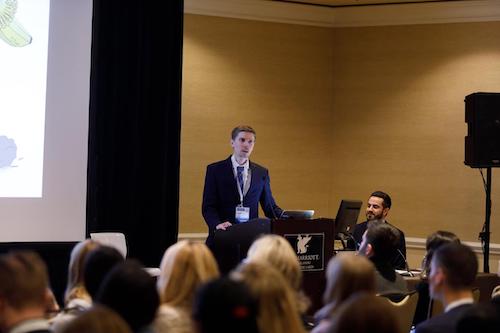 Source: Dermatology News
New tricks from ticks, near-zero Zika, and the perils of personal grooming: Dermatologists have a lot to think about along the infectious disease spectrum in 2019, according to Justin Finch, MD, speaking at the Orlando Dermatology Aesthetic and Clinical Conference.
Anaphylaxis from alpha-gal syndrome is on the rise, caused in part by the geographic spread of the Lone Star tick. Beginning in 2006, isolated cases of an anaphylactic reaction to cetuximab, the epidermal growth factor receptor antagonist used to treat certain cancers, began to be seen in a curious geographic distribution. "The anaphylaxis cases were restricted to the southeastern United States, the home of the Lone Star tick," said Dr. Finch, of the department of dermatology at the University of Connecticut, Farmington.
With some detective work, physicians and epidemiologists eventually determined that patients were reacting to an oligosaccharide called galactose-alpha–1,3-galactose (alpha-gal) found in cetuximab. This protein is also found in the meat of nonprimate mammals; individuals in the southeastern United States, where the Lone Star tick is endemic, had been sensitized via exposure to alpha-gal from Lone Star tick bites.
"Alpha-gal syndrome is on the rise," said Dr. Finch, driven by the increased spread of this tick. Individuals who are sensitized develop delayed anaphylaxis 2-7 hours after ingesting red meat such as beef, pork, or lamb. "Ask about it," said Dr. Finch, in patients who develop urticaria, dyspnea, angioedema, or hypotension without a clear offender. Because of the delay between allergen ingestion and anaphylaxis, it can be hard to connect the dots.