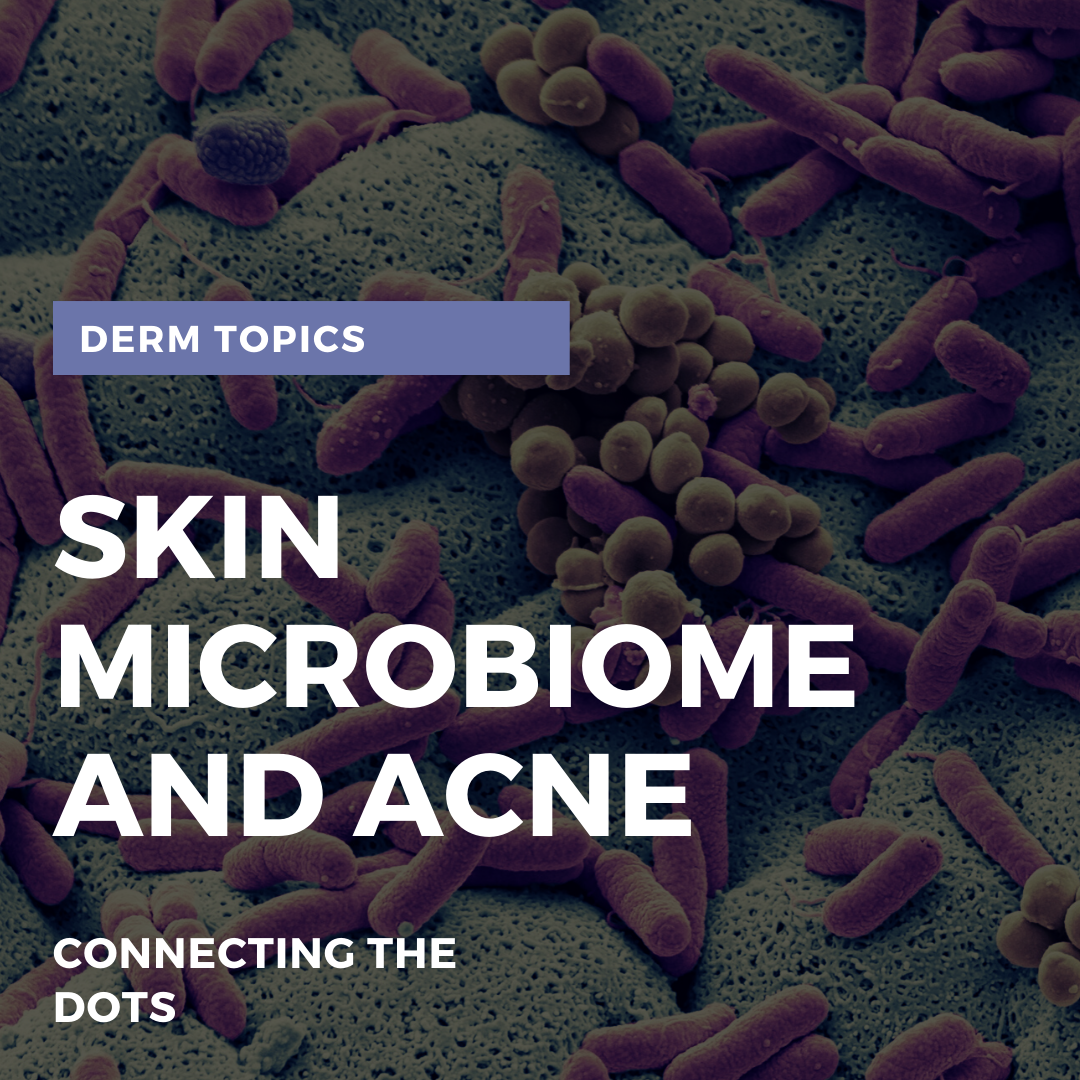 When we think about skin, a few things come to mind: protection, temperature regulation, sensation. However, there is growing interest in the microbiome of the skin. Our skin flora can be likened to an invisible ecosystem. Similar to fingerprints, it is unique to each individual. The complexity of the skin microbiome is continuing to be researched. This research is paving the way to improve our understanding of the relationship between acne and dysbiosis.
At the GW Virtual Appraisal of Advances in Acne Conference, Dr. Adam Friedman discussed Microbiome Manipulation in the Management of Acne. His lecture provided insight on the microenvironment of the skin and how the diversity in skin flora can affect disease processes such as acne.
First, let me share a few pearls from Dr. Friedman's lecture.
The skin is a physical barrier against invasion by pathogenic organisms and foreign substances. The skin is also an ecosystem, host to a variety of microorganisms that are typically harmless.
The habitat of the skin varies topographically and there are several factors that contribute to this unique variation among individuals.
The cutaneous immune system modulates and can be modulated by these commensal microorganisms. Dysbiosis, which directly refers to decreased microbial diversity, is directly linked to dysregulation of the skin immune response is evident in several skin disorders.
When we think about the skin barrier, we usually think about the hydrophilic corneocytes and hydrophobic lipids that make up this security guard for your skin. However, we do not necessarily think about the invisible barrier that protects the skin, which is composed of numerous microorganisms. Both of these components are vital to the structural stability of the skin barrier. If this invisible barrier is disrupted, this may lead to skin disease. Why are these commensal organisms so important?
Role of commensal organisms on the skin:
Inhibit colonization of foreign pathogens
Maintain the pH balance of the skin
Inhibit inflammation
We all have a unique skin microbiome. What contributes to the variability of the skin microbiome?
Factors contributing to individual variations in skin microflora:
Gender
Age
Environment
Lifestyle
Genetics
Underlying medical conditions
Read more….