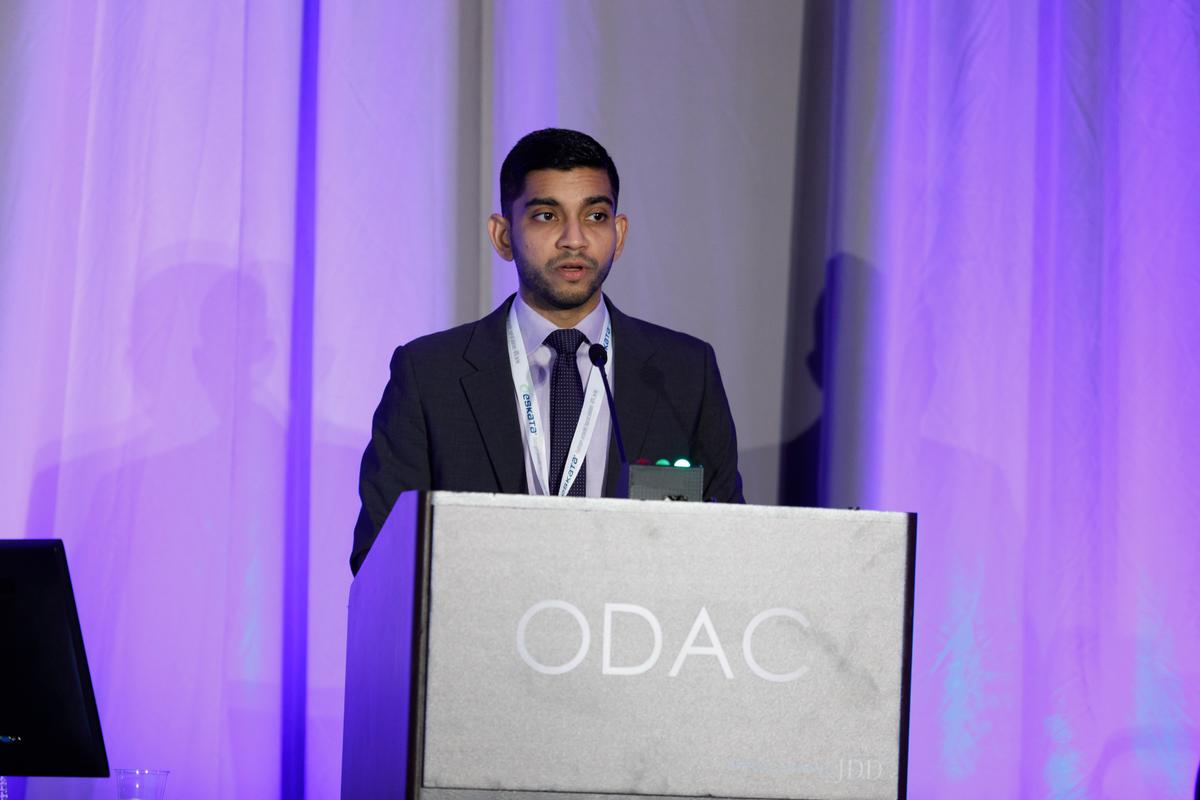 Source: Next Steps in Derm
In a 20-minute lecture presented at the 16th Annual ODAC conference, Dr. Patel reviewed the appropriate management of actinic keratoses and squamous cell carcinoma. Grabbing the attention of the audience early on, Dr. Patel quoted the staggering statistics for squamous cell carcinoma – calling the growing epidemic "a public health crisis."  He challenged dermatologists to lead the charge in a more sophisticated approach to disease stratification.
Data are conflicting regarding the risk of progression of actinic keratoses to squamous cell carcinoma. Despite Dr. Patel's expertise, he admitted even he finds it impossible to predict which lesions will progress. Instead, he takes a more astute approach and taking a step back to focus on the burden of disease.
Twenty is the magic number – over 20 actinic keratoses increase the risk of squamous cell carcinoma.
With the groundwork firmly laid, Dr. Patel delved into the crux of his talk. He posed a thought-provoking question to captivated listeners:  Are actinic keratoses a disease or a symptom? In the same way hypertension leads to stroke, actinic keratoses lead to squamous cell carcinoma.
Actinic keratoses are a field disease, as such we should focus on field treatment.
Dr. Patel drove his point home with several instructive clinical cases. With each patient, Dr. Patel calls dermatologists to first discern field disease from invasive disease. Once invasive disease has been excluded, hyperkeratotic lesions should be debrided, and a strict regimen of topical 5-fluorouracil instituted for 4 weeks. This regimen should be followed by photodynamic therapy in 3 months.